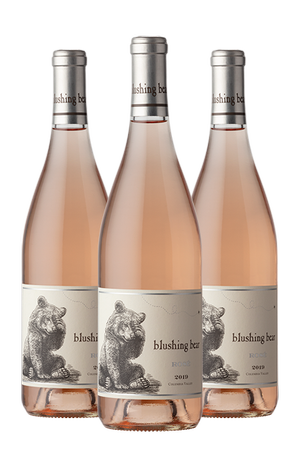 2021 Blushing Bear Rosé 3-pack
Inspired by the classic Bandol rosés of southern France, the 2021 Blushing Bear is a delicate, pale pink wine redolent of summer. Fresh and aromatic, flavorful sun-kissed wild strawberries, juicy white peach, succulent guava, and a hint of orange peel burst from the glass. A wine of impeccable balance with playful flavors that give way to a serious, textured mouthfeel and a long, lively finish. Cue the sunglasses!
Sourced exclusively from Walla Walla Valley vineyards, hand-picked grapes were gently whole-cluster pressed to capture perfumed aromatics and delicate flavors. Afterwards, the juice was fermented and aged in stainless steel for five months to deliver a clean, fresh style.