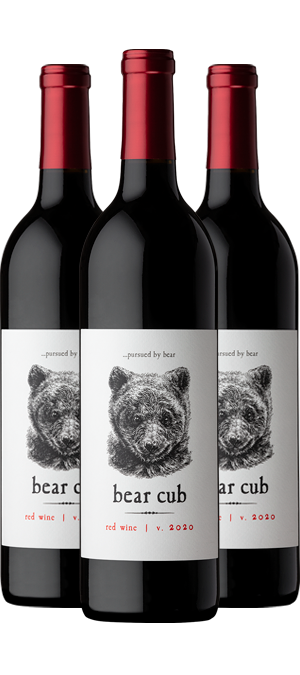 2020 Bear Cub 3-pack
A playful sibling to our Pursued by Bear Cab, the Bear Cub is a bright, hedonistic wine that offers fresh fruit flavors now but also has enough structure to age beautifully over time.
From a vintage that produced wines with intense aromas and concentrated flavors, the 2020 Bear Cub is bursting with black fruit and an appealing hint of cedar. Juicy summer berries, black currant, ripe plum and streaks of shaved cocoa are richly expressive on the palate. Smooth and easy to drink with a finish that lasts, this Cub has enough structure to prove it's no baby!
Dark, high-toned fruit from the Walla Walla Valley forms the base of this 57% Cabernet Sauvignon, 43% Merlot blend. Grapes sourced from three distinct AVAs add complexity. Aged 20 months in 100% French oak. Offered as a 3-bottle set.